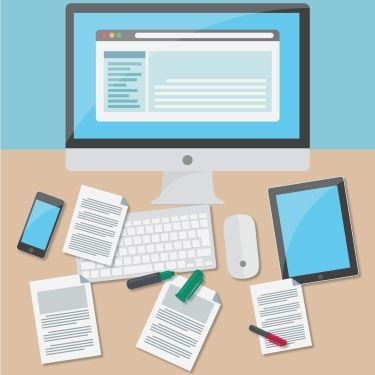 How to find alternatives to Microsoft Office
There's no doubt about it: the Microsoft Office suite includes the best word processor and spreadsheet editor in the world. However, these top of the line features come at a steep price; you will either have to pay several hundreds of dollars for the full package, or a more modest annual subscription fee. Still, if money is an issue, you can download one of the popular Microsoft Office alternatives without paying a dime. Here they are!
1. Apache Open Office. This office package is open source and includes all the applications that are needed for regular work. Download it and you will get a word processor, a spreadsheet editor, a presentation maker, a graphics editor, a database creation tool, and more. I'd say that a special mention should go to Math, the Open Office component that allows people to create complex equations easily, by utilizing a user-friendly graphical interface.
Apache Open Office is quite similar with Microsoft Office, being easy to use and 100% free. It is downloaded and utilized by lots of governments, universities, schools and companies, as well as by regular individuals. The result of your work is saved in an open file format, thus making sure that it can be painlessly read by the most popular office software distributions in the entire world.
The application is driven by an enthusiastic community, which includes lots of developers who improve Apache Open Office regularly, adding new features to it.
2. FreeOffice is being built by SoftMaker, a popular software developer. Most people consider FreeOffice to be the best Microsoft Office alternative. It includes a word processor (TextMaker), a spreadsheet creator (PlanMaker) and a presentation builder (Presentations), and it runs great on Windows, macOS and Linux. Btw, they've got an Android version as well, even though I'll have to admit that you can find better options in Google's Play Store.
To download the software, you will have to give SoftMaker your email address, because that's how they'll send you a personalized key. You'll also get subscribed to their newsletter, but you can unsubscribe anytime if you don't want to receive their office productivity tips. I'd say it's a small price to pay in exchange for a free product that can rival Word, Excel and PowerPoint.
3. Libre Office is a powerful office productivity suite that has a clean interface and a huge set of useful tools. It can open, edit and save files in all formats that are supported by Microsoft Office (.doc, .docx, .xls, .xlsx, etc). LibreOffice can also work with the Open Document Format (ODF) and can export data in many other formats, including PDF.
Writer allows people to create documents that range from simple memos to big books which include complex diagrams. The built-in wizards help you create standard documents, such as letters and faxes, without any effort.
Calc helps beginners to spreadsheets extract the needed information quickly, by making use of advanced data mining algorithms. Predefined Calc templates are available in the LibreOffice template repository.
Impress will take your presentation skills to the next level; it includes lots of drawing and diagramming tools that will make your presentations look sophisticated. Use the "Fontworks" feature to create great looking 2D or 3D images from your texts, and then add them to the presentation using a single mouse click.
As you can see, there are several powerful alternatives to Microsoft Office. My recommendation is to download and install them all, and then keep the one that works best for you.